Testimonials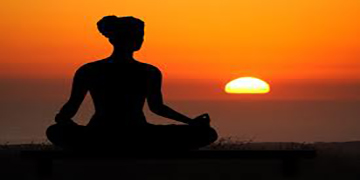 "I came to Dr. Zhong with chronic headaches and a history of migraines, as well as a shoulder injury that exacerbated my condition. Dr. Zhong was incredibly thorough with his initial evaluation and gathering my information; his concern was genuine. He takes his time and really listens. I experienced almost immediate relief after one of his sessions, and feel overall much better since seeing his. I have recommended him to many co-workers and friends."
-- Leticia Morales
I went on recommendation of a friend who has been a long term patient of Dr. Zhong. From the detox I did (shed un-wanted weight) to Dr. Zhong getting my hormones back on track! I can't say enough of the Chinameica Acupuncture & Chinese Medicine Clinic. The office is relaxing, super clean and the staff is great. Dr. Zhong knows exactly what he is doing. If you are looking for an acupuncturist I recommend The Chinameica Acupuncture & Chinese Medicine Clinic, they have years of experience and knowledge. You're not rushed when you're there, and the doctor takes the time to listen to you, not just look at your chart and run out. They truly care. I will go to Dr. Zhong before I go to any other doctors.
-- Jennifer Edwards
"Dr Zhong is amazing! I had experienced acupuncture in L.A. and had great results for an issue I was having. During my move to San Antonio, I did something that caused great pain and loss of mobility in my left arm, wrist, and hand. After multiple visits to a chiropractor and massage therapist, I was still in pain and the mobility was getting worse. Then I heard Dr Zhong from a friend. I decided to give it a try. After only three 30 minute sessions, I am feeling about 80% better! The pain is mostly gone and the mobility increases in my hand and wrist, leaps and bounds after each treatment. Dr Zhong is also very nice and remembers everything we talked about the prior time. I highly recommend him and this office!""
-- Luis Mendez