About Dr. Youmin Zhong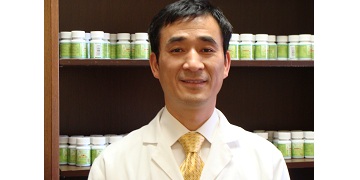 Dr. Youmin Zhong obtained his M.D. in Western Medicine from Nanhua University medical school in China and worked as a sport medicine physician in Hunan province before he immigrated to the United State.
Dr. Zhong obtained a Master degree in oriental medicine from Texas Health and Science University(Texas College of Traditional Chinese Medicine) at Austin. He is certified by the National Certification Commission for Acupuncture and Oriental Medicine (NCCAOM). He holds a national certification for Clean Needle Technique from the Council of Colleges of Acupuncture and Oriental Medicine (CCAOM).
Dr. Zhong provides Acupuncture, Chinese Herbal Medicine, Acupresure, Tui Na (deep tissue massage), Cupping and Moxibustion to patients in the San Antonio area.
Dr. Zhong blends Traditional Chinese Medicine(TCM) with his experience in Western Medicine to provide highest standard of health care for his patients.